SKU:
T3 Neon Boxing Gloves
Bright, bold, and brilliant, T3 Neon Boxing Gloves add a punch of color to your training. Renowned for its advanced design, T3 Neon offers next-level wrist support, hand comfort, and knuckle protection. Interlocking wrist straps provide a superb fit, while its patented splinting perfectly aligns your hands and wrists to prevent injuries and empower you as you train. Experience Hayabusa's award-winning boxing gloves today.
90-Day Satisfaction Guarantee
Train for up to 90 days worry-free. If you aren't 100% satisfied, return them for your money back. No questions asked.
Features
Electrifyingly vibrant neon-inspired colors will stand out anywhere
Dual-X interlocking wrist straps deliver a comfortable & precise fit
World-renowned splinted support provides perfect wrist alignment
Multi-layered technology foam composition supplies ultimate knuckle protection
Virtually indestructible Vylar exterior provides unparalleled resilience
Ultra soft temperature regulating lining keeps your hands cool
Microfiber thumb allows you to wipe away sweat
Specifications
Colorways: 6 bright and bold neon-inspired colors
Wrist Support: Dual-X® plus 4x Fusion Splinting™
Hand Protection: Multi-layered foam technology (Deltra-EG™)
Closure: Dual-X® hook and loop closure
Lining: Temperature regulating AG™ Fabric
Material: Vylar® Engineered Leather
Ergonomics: Ergonomic thumb position
Extras: Attached thumb, perforated palm, grip bar
Best for: Intermediate/advanced
Recommended use: 10-12oz for bags/pads | 14-18oz for bags/pads, partner drills, and sparring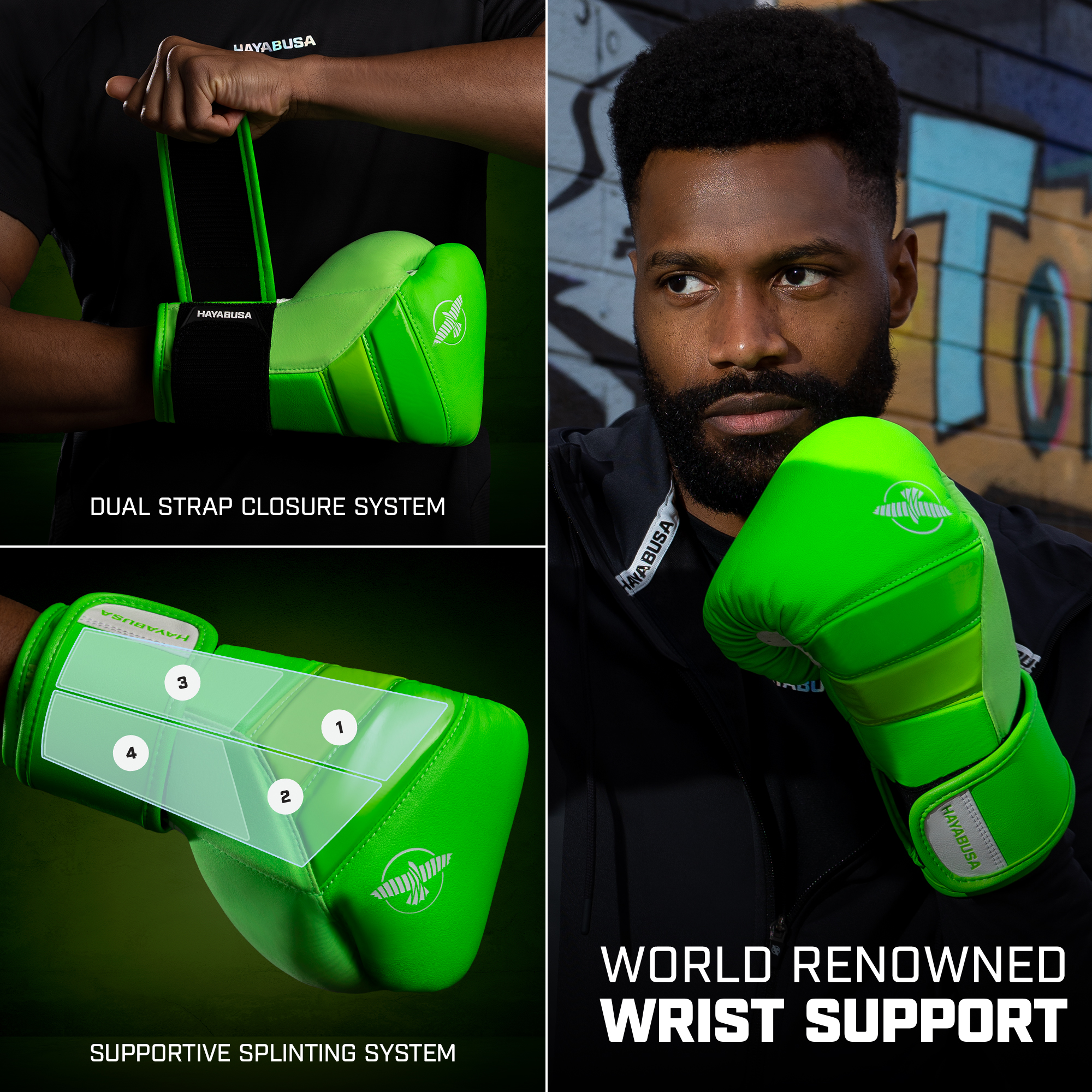 Supportive Design
T3 Neon Boxing Gloves feature dual wrist straps that interlock for a precise and comfortable fit. Hayabusa's patented supportive splints built into each glove help align your hands and wrists to prevent injuries as you train.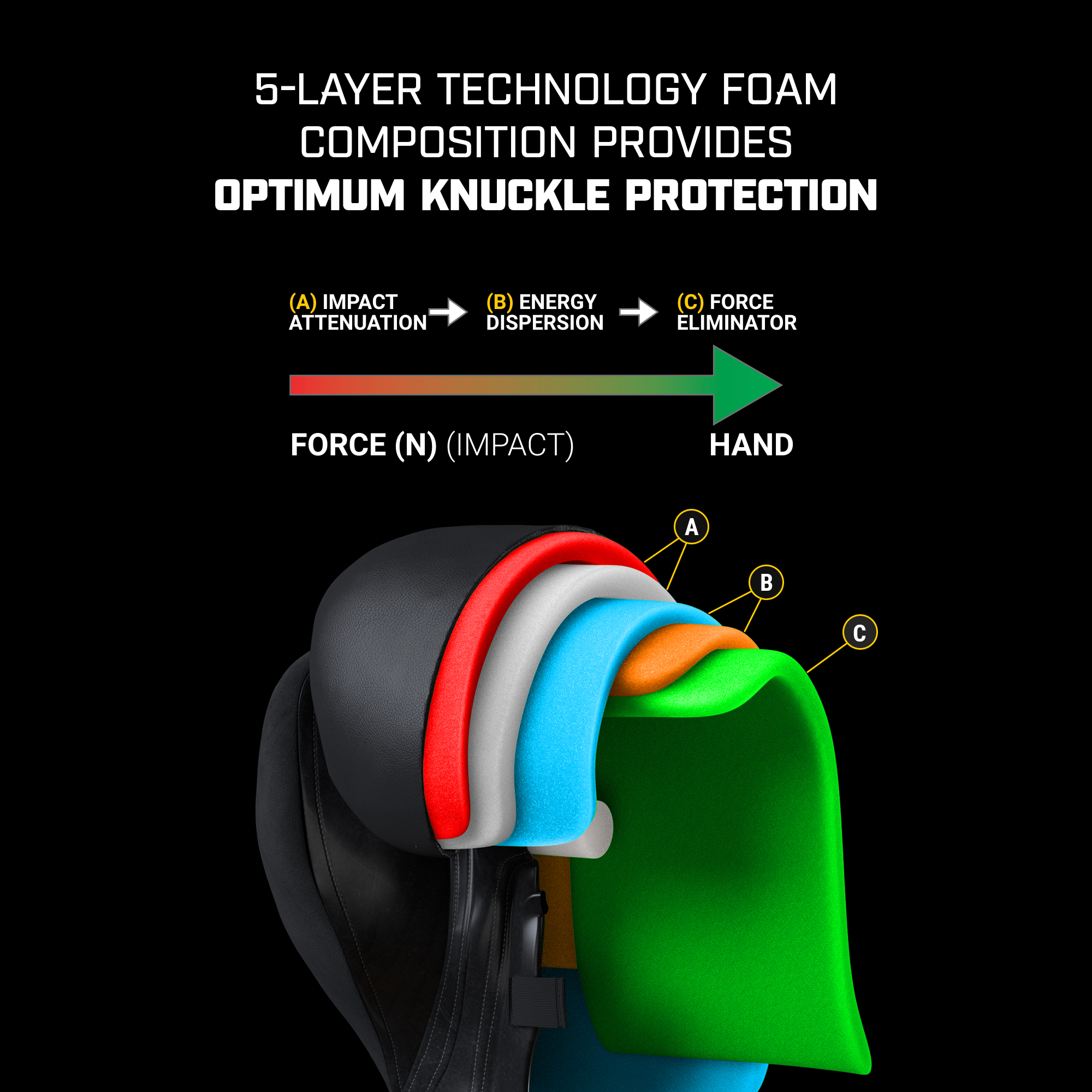 Advanced Knuckle Protection
Keep your hands properly protected with Hayabusa's exclusive technology foam composition, specially designed to absorb impacts and dissipate energy, so your hand is always ready to land the next strike.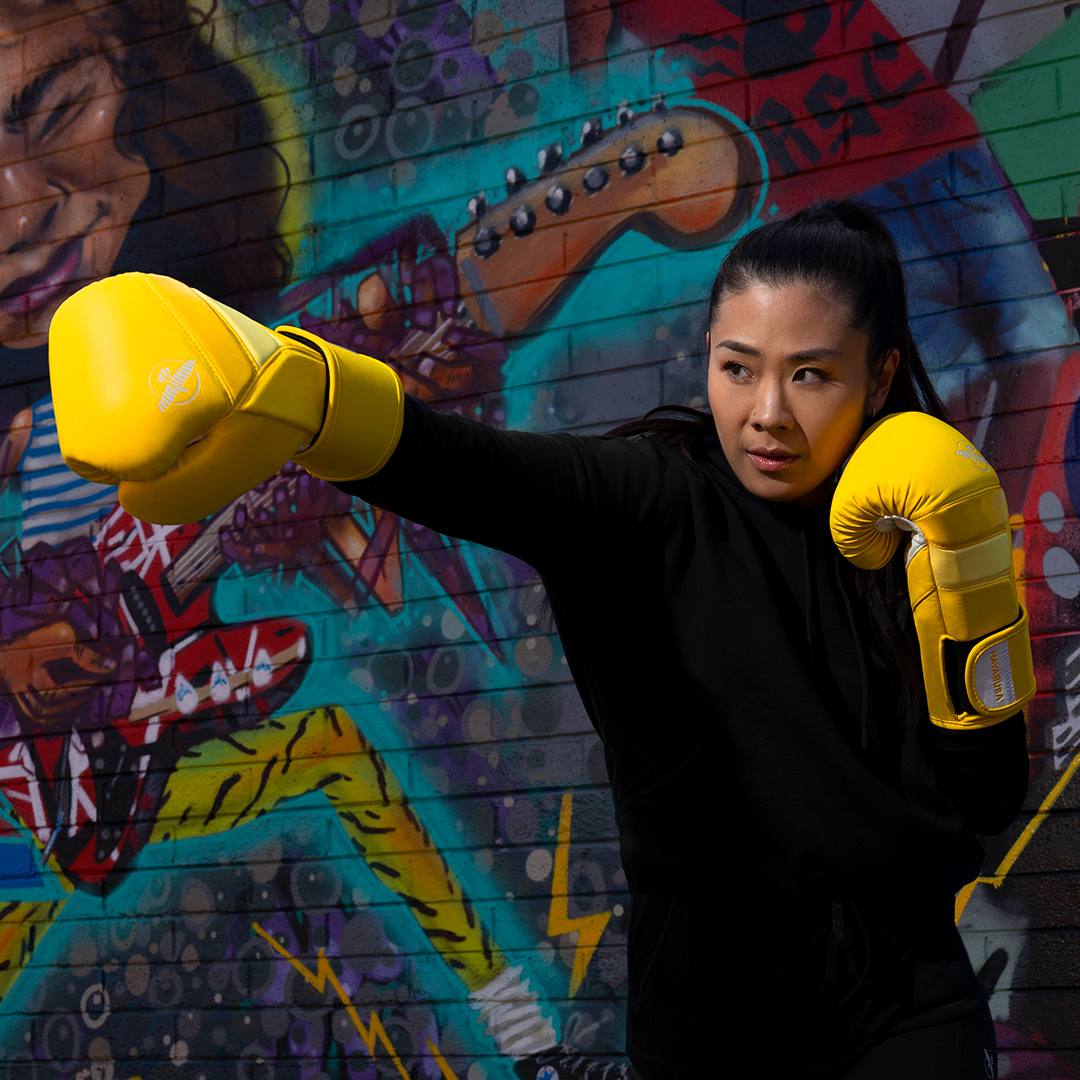 Ergonomic Hand Compartment
When a boxing glove fits loosely, it fails to protect your hand from injury. T3 Neon Boxing Gloves were crafted with a specialized ergonomic inner pocket and customizable closure to ensure a snug fit.